Brazilian Jiu Jitsu Sheffield
1 Week Free Trial - Click Here to Contact us and Redeem
Check our Timetable by Clicking Here
Learn Brazilian Jiu Jitsu in Sheffield on Longacre Close, Holbrook Industrial Estate. Teaching BJJ, No Gi Submission Wrestling at Five Rings Grappling Academy.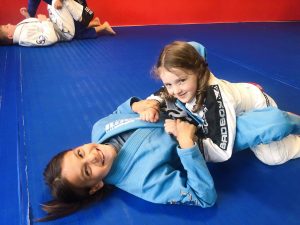 Is it safe for me and my child?
Yes. We are the safest purpose built academy for Jiu Jitsu Sheffield. Our training floor is double matted at 80mm (standard gyms only have 40mm). We place a high emphasis on safety and all of our instructors are fully insured.
How often are classes?
There are classes almost every day here. We are the only Brazilian Jiu Jitsu academy in Sheffield that offers fundamentals and advanced Adult BJJ Classes six days a week, as well as KIDS BJJ classes three days a week. We also have 2 early morning sessions on Monday and Wednesday. Consider that the team is home to three BJJ Black Belts (including a 2nd degree black belt), and a number of Black Belt Judo practitioners, you can know that there is no one around more qualified.
What can training Jiu Jitsu in Sheffield with us get for you?
As well as one of the highest ranked BJJ instructors in the area we can grade our students, in house, all the way to black belt. You will be training Brazilian Jiu Jitsu in a place that traces it's routes to the source of the art. Not only in the UK but all the way back to Carlos Gracie in Rio, Brazil so you know that you are in the best hands.
Benefits
Interested in starting your Martial arts journey with us? Before you even visited this site you may have already thought about why you should take your first class and start immediately noticing what BJJ can give you. You should ask yourself what do you really want to achieve the most by starting with us right now? Whether you are looking for fitness, the feeling of confidence or even an escape from the pressures of everyday life, the team here have a proven system and are happy to guide you to achieving your personal goals every step of the way.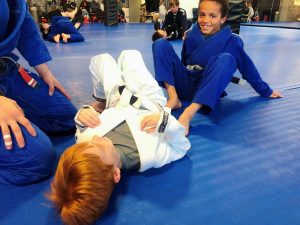 "Fantastic club. Have been attending for about a year and my experience at the club has been great. Really good group of people to train with and excellent instruction from a variety of coaches. There are classes everyday to accommodate any schedule. I would encourage anyone wanting to try out BJJ to give it a try at Five Rings.

Callum Capps
"I switched to Five Rings Grappling Academy over a year ago when I relocated to Sheffield, very happy with the decision as they're a really friendly bunch with great instructors and loads of classes which has proven really practical when other things (try to) get in the way of training!

Nick March
"The coaching staff at Five Rings are extremely knowledgeable and accomplished grapplers, excellent teachers and take a keen interest in the development of everyone who chooses to train with us. There are good numbers of training partners at all belt levels, so competitive training is available for everyone and we regularly have access to some of the finest BJJ minds across the UK and Europe. The clubs have a fantastic team atmosphere, great facilities with classes 7 days a week across multiple locations, so there's always plenty of opportunities to train. Can't recommend the place and people enough.

Adam Prince
Five Rings Grappling Academy
39 Longacre Close, Holbrook Industrial Estate, Sheffield S20 3FR
0114 3032696