Fundamentals BJJ Program
Our program focuses on taking the average person that has never stepped foot onto a mat before and teaching you everything you need to be considered advanced in the basics of BJJ, Judo and Wrestling.
How are the Fundamentals taught?
Everything is taught in an easy to learn and sequential way so you will be told clearly how to perform each movement exactly and also guided through any potential challenges with a training partner.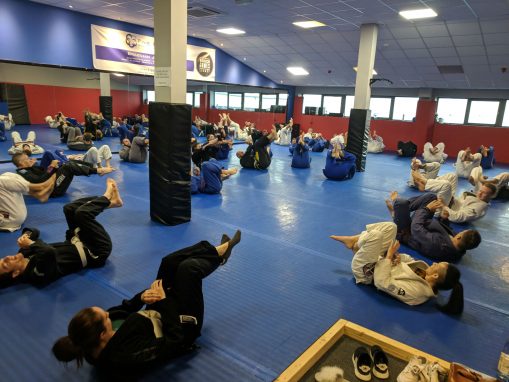 How long will it take me to learn the Fundamentals?
Five Rings Grappling Academy have created a six month rolling curriculum that centres around teaching you everything you need. From how to grip properly, fall safely and move your whole body on the ground to controlling a fully resisting opponent.
How does it work?
The Fundamentals programme works to give you a great understanding of the 5 basic positions of BJJ (closed guard, half guard, side control, mount and back control). This will help you to transition between the positions effectively should you ever need to use your new skills in a self defence or combative situation.
Everything has been thought of from the perspective of self defence and sport competition.
Things you will learn:
All Breakfalls to ensure you can fall in a correct and safe manner
Standing up safely and in base allowing you the option to strike, grapple or run.
Basic Judo Throws
Beginner Wrestling Takedowns
BJJ Guard Pulls
The Five Fundamental BJJ Positions and how to effectively move between them.
How to control, pin and, ultimately, submit a fully resisting opponent