Beginners BJJ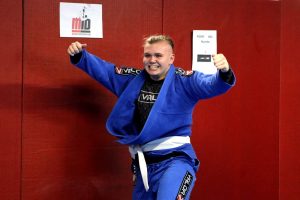 The last beginners BJJ course in Mansfield was great. Not only have new people started to learn Jiu Jitsu as a skill but one of the new members has even quit smoking because of starting with us.
3 classes per week are available for new starters with classes taken by fully qualified instructors.
If you have a friend that already trains with us, let them know that you want to start next week and put them in with a chance to win a new gi and team rashguard. (If they're nice, they'll even give you the gi 😂)
Check out our Mansfield Timetable to check out the rest of our classes.
As well as Beginners Jiu Jitsu Mansfield has All Levels classes and Kids Class which has structured classes which include life skills and character development focus as well as martial arts techniques.