Would you like to join the top Brazilian Jiu Jitsu and Grappling school in your area? Home to champions of a local, national and international level.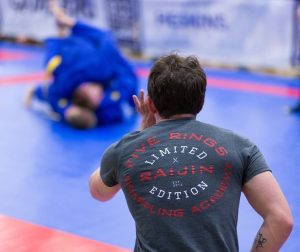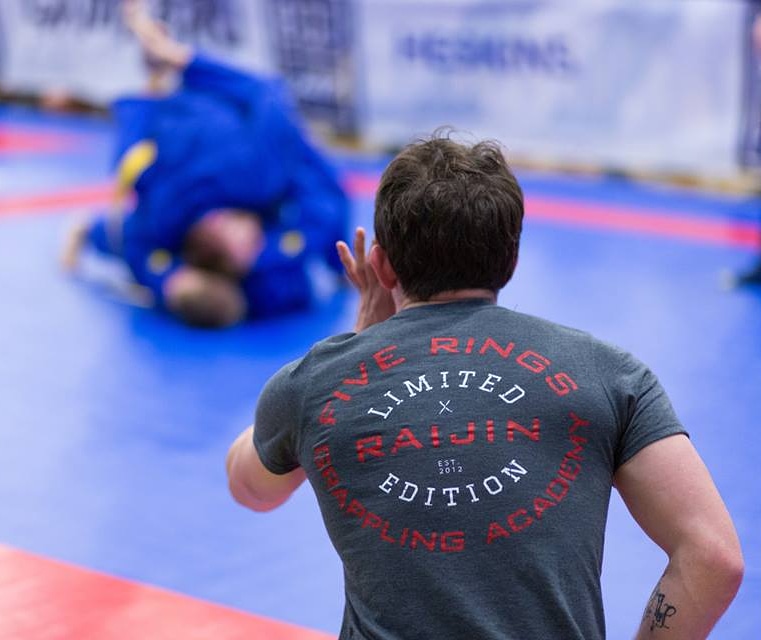 Who are we and what are we working to achieve for you?
Five Rings Grappling Academy teach junior and adult classes in Sheffield, South Yorkshire and Mansfield, Nottinghamshire. We believe in a well rounded style of grappling taught to you with a friendly approach. The coaches have black belts and competition experience in Brazilian Jiu Jitsu and Judo and experience training and coaching Freestyle Wrestling and MMA. You will learn to be as comfortable fighting standing as on the ground, whether in a gi or not.
About Us
At our academies in Sheffield and Mansfield we teach Brazilian Jiu Jitsu (BJJ), No Gi Submission Wrestling and MMA, allowing you to train in different styles of grappling. Our lineage traces back to Gracie Barra in Rio through Mauricio Gomes. Mauricio was the son in law of Carlos Gracie, the founder of Brazilian Jiu Jitsu and is the father of 10x World Champion, Roger Gracie. Because there is no striking in BJJ you can train to a higher intensity and limit the risk of injury.
Mental Benefits with BJJ?
Paul is a certified Master Practitioner of NLP and Hypnosis (ABNLP) and puts those skills to use by helping others overcome issues such as anxiety, depression, feelings of nervousness and setting and achieving goals.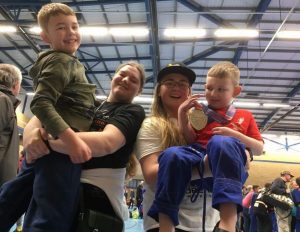 Five Rings Grappling Academy students grade under IBJJF guidelines and our own patch system in the Champions programme. Junior students are rewarded for showing improved ability in Judo, Wrestling, Self Defence, Competition techniques and building a Growth Mindset. We breed a healthy mental attitude, self discipline and confidence. Our Lifeskills through BJJ programme is the best.
Why are we named Five Rings Grappling Academy?
We took the approach from "The Book of Five Rings" and use it within both academies in Mansfield and Sheffield. Our logo is represented by the colours of the five adult belts of Brazilian Jiu Jitsu. Each ring is open to highlight the fact that our learning should never end. The nature of the Grappling Arts (especially BJJ) are such that they can never be completed so can always be developed and understood further.